Member Spotlight and Holiday Self-Care
Member Spotlight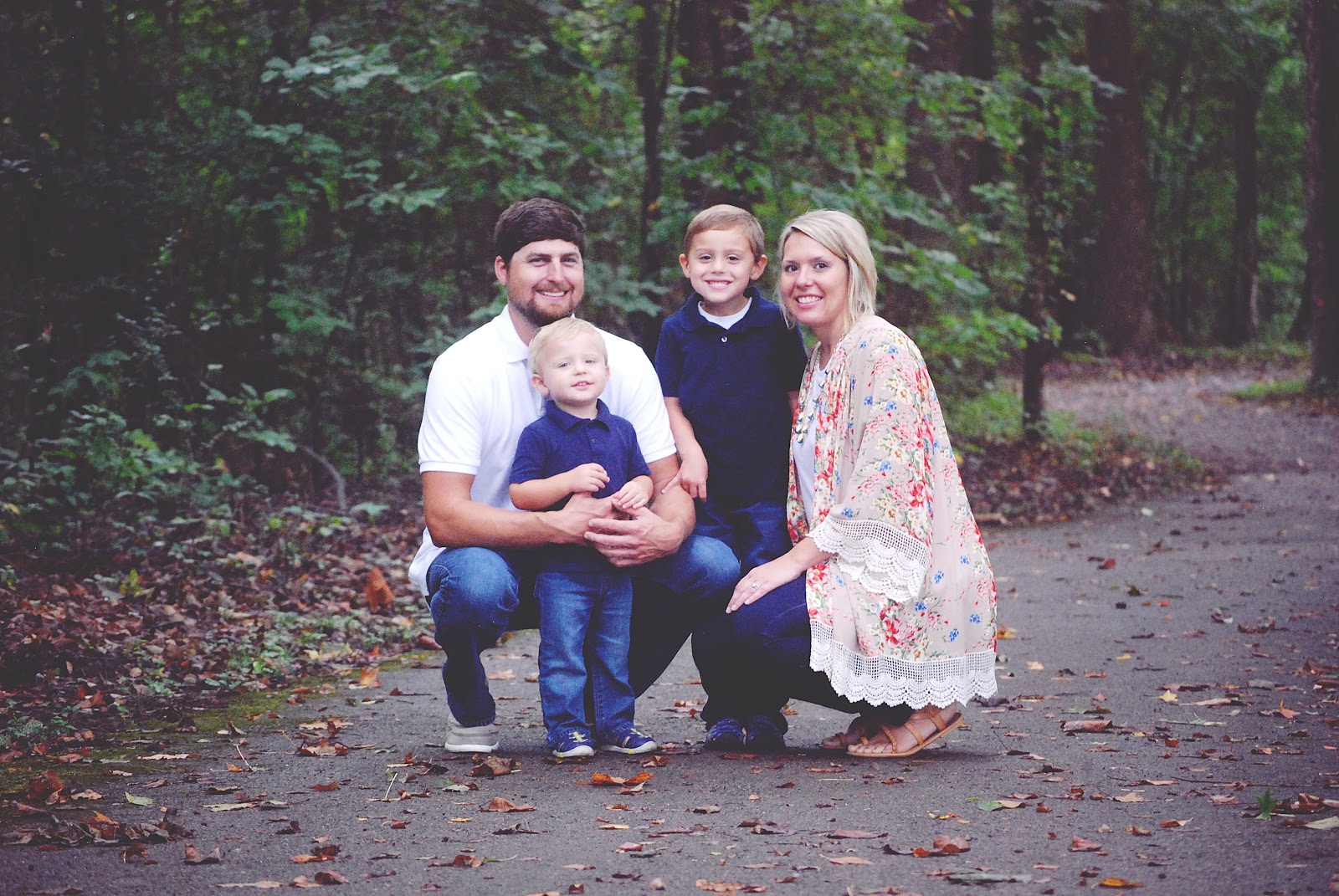 What is your name?
Lindsey Blevins, LPC-MHSP
What TCA Chapter/Division are you a member of?
West TN (WTCA)

Tennessee Mental Health Counseling Association (TMHCA)
How long have you been a member of TCA?
A member for about 6 months, but have attended meetings for the past couple of years.

How has TCA influenced your career or practice?
I learn a lot from other members and enjoy the continuing education it provides along with networking.

Share a little bit about your background and your journey to becoming a counselor.
I grew up in Wisconsin and when I was in high school was really impacted by my school counselor (she helped me graduate early!). It was at that point that I wanted to work with adolescents/children. I went to college for my undergrad at the University of Wisconsin-Green Bay. My major started out as education, but I quickly realized that I was not cut out to be a teacher, so I changed to Psychology and Human Development. Upon graduation, I went to work for a non-profit that worked with adolescents in the juvenile justice system who were out in the community awaiting their court date (24-hour supervision) as a case manager. I then returned to graduate school at Concordia University-Wisconsin to become a school counselor. I took classes in both school and professional counseling. Upon graduation in 2009 (and wanting to get out of cold Wisconsin) I took a job at Youth Villages in Memphis working with children in foster care. My tenure was 8 years and during that time I was a counselor in foster care and residential, then provided crisis assessments, and ultimately for about 4 years managed the specialized crisis program for West TN. In the summer of 2017, I transitioned to a role with Lakeside in Business Development. My role was to be a clinical liaison for schools in the greater Memphis area (Lakeside serves 60+ kids on a daily basis both inpatient and outpatient on our campus). In this position, I would provide training to school staff, help with referrals for treatment, answer questions for parents/families seeking treatment with us, present to students on mental health/substance abuse topics, and ensure that there was active communication between Lakeside's school (Brunswick Day School) and the child's home school. I am now the Director for the entire Business Development Department at Lakeside and am responsible for all units and not just child and adolescent. When I first got into the field, I never expected to be a counselor in a "marketing" role, but I find my clinical experience to be invaluable in this position. I can really be an asset to the people who are calling me as I have experience working directly with the patients they are calling to refer. I can also help them to navigate the process and provide referrals to people in the community when needed.

What is your current work setting?
I am currently the Director of Business Development for Lakeside Behavioral Health System in Memphis. Our department works as the liaison between the patients and the professionals who work with them. We also provide a lot of outreach and education for the community.

Do you have a specialty or a particular area of interest?
I spent all of my professional career working with children and adolescents up until I started at Lakeside in 2017. I spent a lot of time working with children who experienced trauma and were in crisis. I am particularly passionate about children. I feel as though if we intervene and provide the support needed as a child we truly can make a lifetime of a difference.

Take us through a typical day for you in your current setting/position.
Currently, I spent about half of my time at Lakeside managing the department. The other half of my time I spend out in the community. A typical day can include an in-service in which I am providing some mental health or substance abuse education to school staff, parents, community members, law enforcement. My phone will ring with a professional on the other end of the line requesting assistance in getting their patient some treatment. I also have patients who call in to me to access services. I really want to be seen as someone anyone can call if they are looking for help for mental health or substance treatment, even if it is help finding a referral for an outpatient provider.

Do you have any career or practice aspirations moving forward?
I really enjoy my current role. I feel like I get to interact and connect with many different professionals who work a variety of patients.

What advice would you give a counselor-in-training entering the field?
Spend time working with many different populations which will help give some insight as to a path to follow. There is so much that someone can do with a counseling degree! And, find a mentor…someone who can give you advice, teach you things, and you can ask questions of who has been around for a while.

Is there anything that I didn't ask you that you would like to share with your fellow TCA Members?
I have a real passion for helping people. I tell people all the time that I spent a long time working with individuals and their families and feel as though I reached a lot of people. But now, I train people in mental health who go out and work with others. I can feel the ripple effect of how many lives I am touching!

I am involved in the TN Suicide Prevention Network (TSPN) and it is through this involvement that I provide suicide prevention training to the community. QPR (Question, Persuade, Refer) is one of those trainings in which someone can learn life-saving skills without the need to be a trained counselor. It looks at how laypeople can recognize warning signs of suicide, encourage them to get help, and then educate on the resources available in the area to serve that individual. This past year, I won the Ken and Madge Tullis Suicide Prevention Award. I felt honored to be recognized for the work that I am doing in the community for suicide prevention.

My goal is to reduce the stigma of mental health in hopes that more people reach out for help and get the treatment they need BEFORE they are in crisis.
For more information, contact Lindsey at [email protected]
---
 Do you know a TCA member who is engaged in leadership, research, innovation, or service? If so, we would like to feature them in an upcoming blog post! Fill out the link below to nominate someone to be featured in the Member Spotlight section today!
Member Spotlight Nomination Form: https://forms.gle/uciVkHwEDpYhTbg96
---
Self-Care During the Holiday Season
The holiday season can be a stressful time of year, even for mental health professionals! Here are five tips on how to handle holiday-related stress, create some time for yourself, and engage in self-care over the next couple of weeks.
Set aside a few minutes for yourself. Try to engage in some of the self-care activities that you already do on a regular basis such as exercise, mindfulness, or medication.
Take a break from the family. Family gatherings can come with stress and tension. Engage in prevention planning and have a plan of action if conversations take a turn for the worse. 
Schedule some time to unplug. Consider turning off your electronics or sign out of your email to truly have some time away from work and maintain healthy boundaries.
Check-in with yourself. Pay attention to the warning signs that indicate you are becoming stressed. Do you feel overwhelmed or notice a change in your sleep/diet? If so, problem-solve to find ways to decrease your stress. 
Focus on the present. The holiday season can be a good time to reflect on the past year, but can also bring worry or fear for the future. Instead, give yourself the gift of the present and immerse yourself in the present moment.
Happy holidays TCA members, I hope the next few weeks are filled with cheer and joy!
---
---
Publications Committee
Do you have content you would like to contribute to the TCA Blog? Email [email protected] with your ideas, submissions, or suggestions for improvement!
---
---
Share this post: