Welcome New President: Jay Tift
TCA Welcomes New President:  Jay Tift, 2023 - 2024
It is with immense pleasure and a deep sense of responsibility that I step into the role of President of the Tennessee Counseling Association. I extend my warmest greetings to each and every one of you, whether you are a long-standing member or a new visitor seeking to explore both TCA and the broader world of counseling.
Counseling plays a pivotal role in promoting mental well-being, personal growth, and the development of healthy relationships in our state. TCA's purpose is to foster excellence in the counseling profession by supporting our members through professional development, research, and advocacy so that you can continue the work you do to make such a positive impact on individuals and communities.
As President, my primary focus this year will be increasing the educational offerings to our membership and expanding our efforts in legislative and policy areas. It is my strong hope to continue the work of the past two TCA executive councils in re-engaging our membership in the wake of having to be virtual for a couple of years. Our plan as your executive team is to foster an environment that encourages collaboration and innovation, equipping you with the tools and resources necessary to excel in your work and the meaningful contributions you make to your students, clients, and to our state.
I invite you to join us on this journey as we embark on a path of growth and positive change. Whether you are a seasoned professional or a student aspiring to enter the field, TCA is here to support you every step of the way. Please feel free to reach out to me at any time with questions, suggestions, or simply to grab coffee in person or virtually. I look forward to any and all interactions in the years ahead.
Warmest regards,
Jay Tift, LPC-MHSP
Managing Partner, Brentwood Counseling Associates, LLC
Adjunct Faculty, Vanderbilt University
Tennessee Counseling Association President, 2023-2024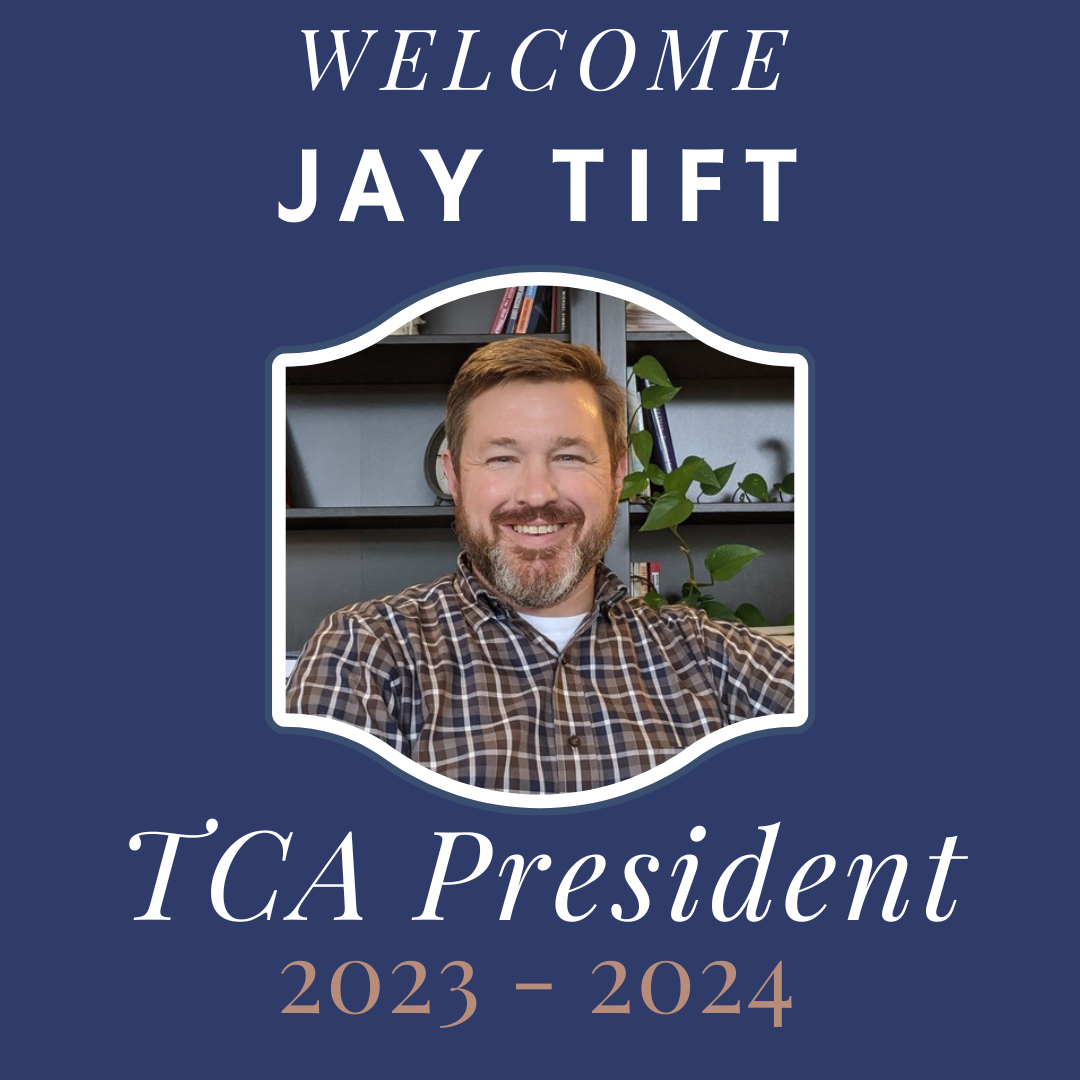 Share this post: